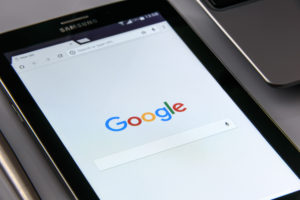 Let's clarify the difference.
Mobile Friendly aka Responsive means that your site will automatically adjust to fit any size monitor including a tablet, a cell phone or a 32" flat screen.  The view will require little or no scrolling to see the navigation and content.  This is not to say your site will be beautiful on a cell phone screen! Especially if you hold the screen in portrait view instead of landscape view.  But the site is useable on a mobile device.  Mobile Friendly is enough for the majority of businesses.
There is give-and-take to make a Mobile Friendly site.  I will be limited to options with images. I will be limited in formatting text as the site must have a flow to move from 32" to 4".
But let's say you are a restaurant, a clothing store, a consumer oriented business, a brick-and-mortar store.  Then you possibly need to up your game to a Mobile Ready site.  Mobile Ready means the navigation and content have been trimmed down and formatted specifically for mobile devices.  If I'm looking for your restaurant to place a to-go-order, I'm not interested in the history of your company. Give me the phone number, the address and quick access for directions. You may even want to trim your menu for the most popular pick up items.
A Mobile Ready site always has a link to take me to the full website. If there is something specific I want, I can find it.
Stop right now.  Look at your site on your cell phone. Check the portrait view. Check the landscape view.  Take a look at the site on a tablet. Check both portrait and landscape views.
Google reports that 50-60% of searches are now done on mobile devices. That number is only going to grow.
Don't shortchange yourself by having a site that isn't mobile friendly.