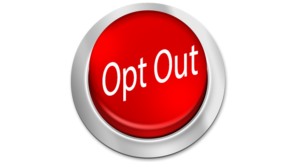 STOP PREAPPROVED CREDIT CARD OFFERS
Go to OptOutPreScreen.com and opt out of receiving those annoying preapproved credit card offers or insurance offers. The service is free for 5 years.
While you're there, you can pay $2 for their Mailbox service which allows you to get off numerous direct mail lists.  You can also opt out of Direct Mail Association (DMA) members' email lists. Regretfully, most of the junk email you receive isn't from DMA members. But every little bit helps!
PS – Don't forget the National Do Not Call Registry to cut down on telemarketing calls!  DoNotCall.gov