WordPress sites require maintenance: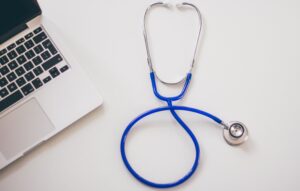 to keep the WordPress software, the site's theme and the plug-ins all in sync
to have a back up of your site that is stored off-site in case your site gets hacked
to update all security options
Most software updates are done to plug security holes!
I feel this is so important that I offer it at my cost.  
Small Site Maintenance
$45 every 90 days
This maintenance is for sites with
A simple theme (not Divi or Avada)
Less than 10 plug-ins
Less than 1 update (page edit, blog post, etc.) per week
You must agree to 1 year of service. Payment is made automatically by credit card every 90 days.
Standard Site Maintenance
$32 per month
This maintenance is for sites with
Any theme including Divi and Avada
10 plug-ins or more
Weekly or more frequent updates
You must agree to 1 year of service. Payment is made automatically by credit card.
What Is Included in the
WordPress Web Site Maintenance Plan
The malware and hacking issues now demand a full cycle maintenance service. Your monthly maintenance plan covers all the areas that keep your site safe. That includes:
Monitoring software that reports your site performance, successful or unsuccessful intrusions, viruses, malicious code injections and vulnerabilities as well as changed files on a daily, sometimes hourly basis. When an alert is issued – on average once or twice a week –

YCL 

will visit the site quickly to check for compromised functions.
Software to block spam comments on your blog posts.
Software to monitor your site's uptime.
Update your WordPress software, theme and plug-ins.
Most updates are small security type updates. 
For major updates (big changes in function or features)

YCL 

will do a full site backup that is stored off-site. A copy is installed on a separate development server. 

YCL 

will test the update on the development server to confirm that they are compatible with all other components on your site and that no unwanted changes occur. Only if the updates check out will

YCL 

perform updates on your live site. If

YCL

discovers a problem with the update, you will be notified and given options and costs of how to proceed.
 Monthly full site backups, including the WordPress database(s) and core files that are stored off-site for a minimum of 3 months. Having off-site backups gives you more insurance for being able to restore your site instead of re-building your site.
Google Analytics on your site to measure site traffic.
Maintenance costs far less than re-building a hacked site!  
Call me today to protect your website investment!