Using a new software that provides background graphics,
music and animation,
Your Computer Lady is able to create videos for you!
Websites and social media posts with videos are more likely to be read than posts with no image or only a static image. But full video production with a videographer and production is cost prohibitive for many small businesses.  This service is a great interim step.
Some Key Stats
* 85% of Facebook user watch videos with the sound off
* Native videos get 478% more shares on Facebook
* People spend 5x longer at video posts than static posts on Facebook.
View some samples of our videos!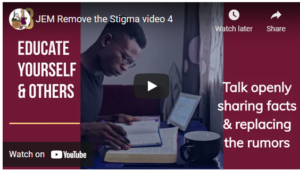 2-3 Minute Video
Your video includes:
2-3 minutes in length
40-60 words
End slide w/ logo, website, email and/or phone
The process:
You give us the topic and a brief description
We give you 2 designs and 2 music clips to choose from
We meet with you for up to 1 hour to write the verbiage
We create a PowerPoint visual of the verbiage
We create the video
We present you with the final video in 2 formats: wide (website, Facebook, YouTube) and square (Instagram)
Your Cost Per Video
$533
30-60 Second Video
Your video includes:
30-60 seconds in length
20-40 words
End slide w/ logo, website, email and/or phone
The process:
You give us the topic and a brief description
We give you 2 designs and 2 music clips to choose from
We meet with you for up to half hour to write the verbiage
We create a PowerPoint visual of the verbiage
We create the video
We present you with the final video in 2 formats: wide (website, Facebook, YouTube) and square (Instagram)
Your Cost Per Video
$223