Your Computer Lady offers both Google Ads and Facebook Ads.  You can run the ads separately or concurrently.
We offer month-to-month management agreements. If you're not getting the results you're after, you can cancel.  There are no refunds of the Ad set up fee, Page Optimization or monthly Management fees.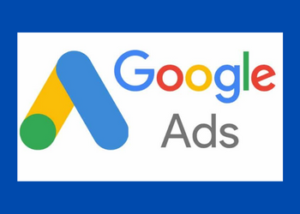 Step 1:  Ads Setup per Campaign                                                                      $250 each
Ads Campaign Setup
YCL will identify your return on investment (ROI) expectations to determine your advertising budget, evaluate your website content and setup your Ads account including pay-per-click (PPC) campaigns, competitive ad groups, performance-based keywords and provide reports.
Setup Ads account and billing settings
Create campaigns including:

Daily bid amounts
Ad groups (as needed)
Create 2-3 ads
Ad extensions (sitelink, callout and image extensions)
Keyword lists (10-15 keyword phrases)
Negative keyword lists
Target areas by city or diameter
Specify content networks
Keyword selection: Analyze industry trends, target markets and competition to optimize keyword selection and organize keyword lists into ad groups

Connect Google Analytics to Google Ads account
Please note: Google Ads advertising budget is separate and paid directly to Google.
Step 2:  Page Optimization                                                       $125 / page
To maximize your ROI with Google Ads, it is best to create a specific Landing Page for the ad or to optimize a page of your existing web site to connect to the ad.  YCL discounts the Web Page Optimization fee when you run a Google Ad.
Web Page Optimization and Google Ads campaigns work hand in hand. 
Pay per click advertising is much more effective when the page a viewer is guided to, directly corresponds to the search phrase that leads them to click on your ad.  YCL will research your industry and competition to generate a keyword and search term list that is then incorporated into both the page and ad campaign so that they work with each other.  This leads to higher user engagement, higher quality scores, lower cost-per-clicks and lower bounce-out rates.  Our goal is to provide ads that entice searchers to click over to your website where the site page contains unique content that is highly relevant to their search which then leads to action. 
Step 3:  Ads Campaign Management                                          $175 / month
YCL will monitor campaign bids, performance and update ad content and keywords weekly within your specified budget for 30 days.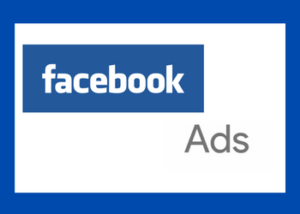 Step 1:  Ad Campaign Setup                                                                        $450 each
Your Computer Lady will help you identify your advertising goals to determine objectives and destinations, define the audience you'd like to reach, choose ad placements, determine a budget and set a schedule. We will update your Facebook Page business profile with your address, business hours and contact information if needed.
Included in the Ad Campaign Setup
Consultation to determine goals, budget and ad details. (Estimate 1 hour.)
Define audience(s):

Location by city and/or radius
Age range
Special interests
Gender
Behaviors

Create campaign and ad set(s)
Set daily budget
Please note: Facebook Ads advertising budget is separate and paid directly to Facebook within your account. 
Step 2:  Ads Set up
Create ads (2 versions):

Image, Video, Carousel or Collection ad design
Includes headline, text, call to action button
Step 3:  Ads Management
Your Computer Lady will monitor budget, analyze performance, and update ad content weekly for the 30 days.  A written report will be provided at the end of 30 days detailing traffic and ad results. You can decide to stop the ad or to continue the ad campaign.
Ongoing Campaign Management                          $175 / month
You can continue your campaign after the initial 30 day period. 2 new ads will be developed each month to maximize activity. Your Computer Lady will continue monitoring the performance.  You will be given reports at the end of each 30 day period.