Your Computer Lady uses a WordPress plug-in that is written to specifically optimize your site pages. The plug-in analyzes your page and makes recommendations.  YCL utilizes your keyword list, keyword research and the recommendations to optimize your site.
Yoast SEO Plugin Installation & Configuration                   $95
One time fee to install Yoast SEO plugin and configure settings including:
Verification of applicable webmaster tools (Bing, Google, Yandex)
Addition of social profile links and logo
Creation of keyword list
Does not include input of any specific page data
 Yoast Web Page Optimization
First Page $190
Each additional page $125
What Is Web Page Optimization?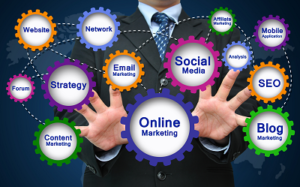 Optimization includes editing page content to increase its relevance to specific keywords and search terms that will encourage viewer engagement.  An optimized page should capture interest by supplying information addressing potential concerns, overcoming objections and providing solutions. 
Determine page focus and goals
Research keywords, search terms, industry data and competition
Beef up content focusing on solutions and addressing objections
Structure layout with a distinct call to action
Integrate keywords and related phrases into content, title tags, meta descriptions and URL (page) naming
Incorporate cross linking between pages within your site
Develop a hierarchy structure to each page with headlines and header tags
Optimize images with alt attributes
Setup internal and external links with "breadcrumbs" (description anchor text)
Connect Google Analytics to website
A major advantage of organic SEO is that it stays on your page long term.
Yoast Premium SEO Plugin                                                                     $110
Purchase of annual license for the premium plug-in.
The Premium plug-in offers expanded features for Local optimization (City, County, State)  and for eCommerce optimization. YCL can upgrade or install the plug-in for you.  The Web Page Optimization costs are the same.