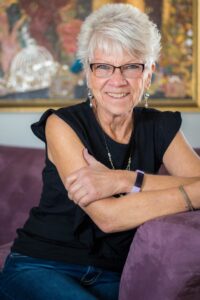 Joan Marlow, owner of Peaceful Easy Healing, has expanded into podcasting on Transformation Talk Radio!
When Your Computer Lady assisted with updating her website, we added a new page for the Radio Show.  There was a custom piece of software from Transformation Talk Radio that connected to their site to pull in Joan's podcasts as well as other from the Show.  YCL installed and configured the software on her site.  Take a look!  And listen in to one of Joan's shows!
Her company/website is Peaceful Easy Healing.