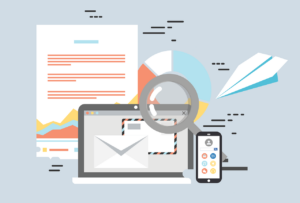 This is blurb from Constant Contact explaining why an address is required on every email.
"The anti-spam laws of many countries, such as the US CAN-SPAM Act, require that you include a physical address in your email campaigns. Telling your recipients where you're located is one way to show them that the email is coming from a legitimate source."
You can use a PO Box, a postal service address or something other than a street address. But some legitimate address is required.