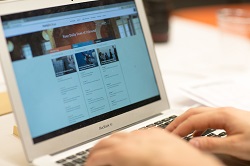 How does your prospect or client KNOW that you are the expert they're looking for? 
#1 Reviews on your website plus social media platforms. 
#2 Information on your website. Show your credentials, your education, your experience right up front on your site. Make it easy for the prospect to trust you. Use blog articles to go in depth about your topic(s). Get into the nitty gritty. Go wide on a topic to show the whole breadth of your knowledge. When the visitor finds information readily on your site, they develop trust in you.