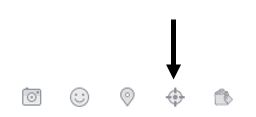 Facebook has introduced a new feature related to making posts. You can set a targeted audience for a post. Currently, your post goes to a small percentage of your Likes and some other people based on FB's algorithm. That makes hard to be sure the right people are seeing your posts. Now you can finetune the audience to help you get to the people you need. It doesn't matter if you reach 1000 if they aren't interested in your information.
Some examples:
Distributor of pet products: Send your posts to dog owners, cat owners.
Realtor: Send your post to people interested in Adult Living communities.
Web developer: Send your posts to small business owners.